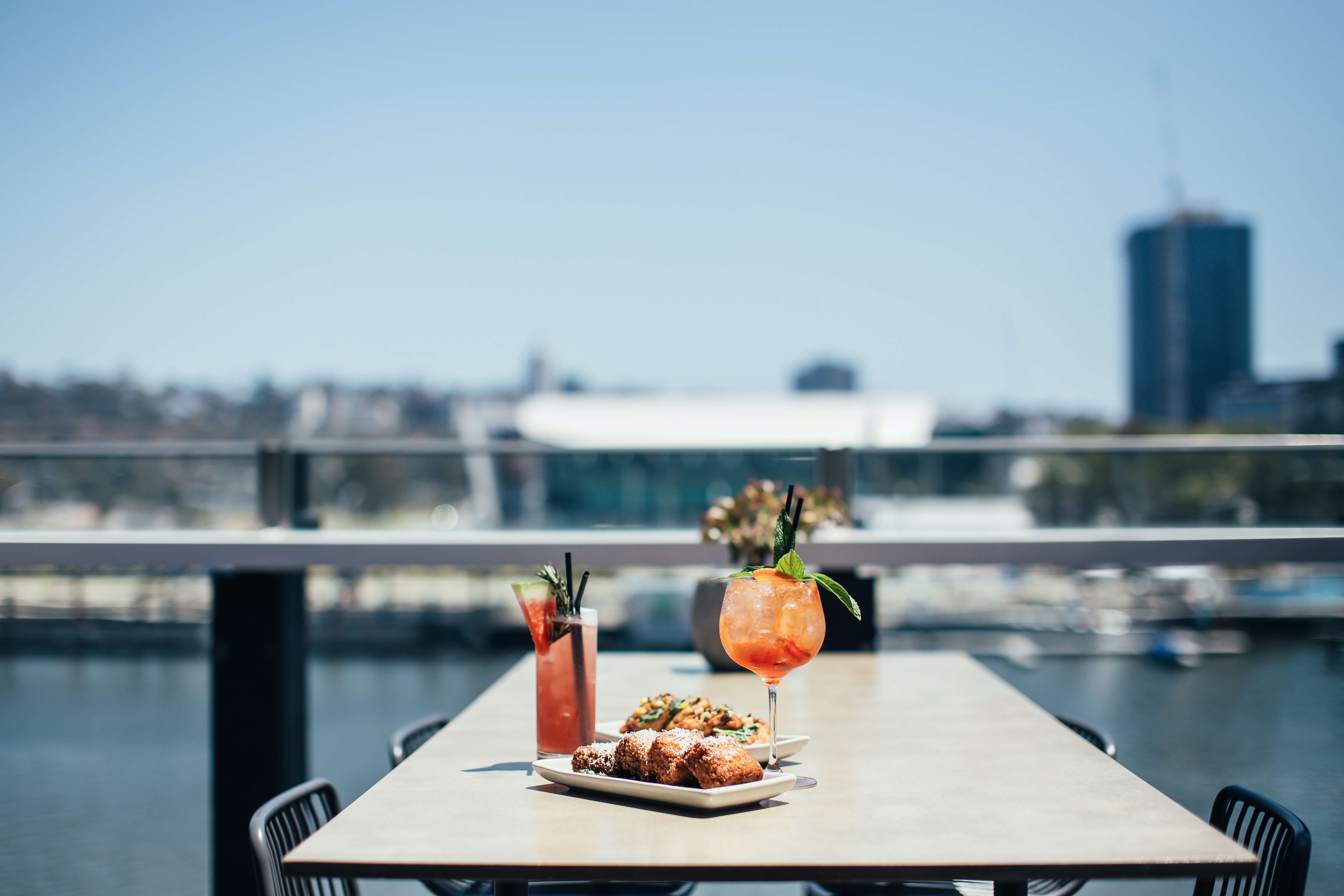 Looking for an excuse to treat yourself to a special meal this summer? Look no further. National Eat Outside Day is August 31st and it's the perfect day to enjoy a meal al fresco. Eating outside makes any meal feel a little more luxurious.
Where to Dine Outside in Baltimore
Charm City has no shortage of great restaurants and bars with outdoor seating options, including stunning harbor views and rooftop retreats.
These are some of our recommendations for an unforgettable outdoor meal in Baltimore:
Outdoor Dining in Federal Hill
Little Havana
Enjoy a Cuban-inspired dining experience with Baltimore views at Little Havana in Federal Hill. Sit on the patio for prime Inner Harbor views and feast on ceviche or a crab platter. Don't miss their specialty cocktail menu and be sure to try their classic mojito.
Watershed
A great option for some seafood is Watershed, right around the corner from your home at 101 Cross Street in Federal Hill. Dine on the rooftop and catch a late summer sunset while you enjoy signature seafood dishes, like steamed mussels, paired with one of their delectable cocktails.
Outdoor Dining in Fells Point
Barcocina
With an open-air concept and panoramic harbor views, Barcocina in Fells Point is a great National Eat Outside Day spot. Their tasty Mexican cuisine includes timeless yet refreshing options, like shrimp tacos and a mango quinoa salad. If you go for brunch, you can even enjoy bottomless mimosas.
Ampersea
Ampersea is another popular Fells Point establishment. Beautiful river views and Maryland classics made with local ingredients make it a truly quintessential Baltimore dining experience. Try the Maryland crab cake, cooked in a cast iron and served with potato and corn salad.
Outdoor Dining in Harbor East
Maximón
Maximón in Harbor East has a Mexican-inspired outdoor courtyard, complete with harbor views and fountains, cultivating the perfect ambiance for a meal under the sun. Their menu includes Mexican and South American-inspired plates such as an heirloom corn quesadilla.
Loch Bar
Loch Bar is also a great spot for outdoor dining in Baltimore. Located in the Four Seasons Hotel with views of the Inner Harbor, they boast one of the nation's largest raw bars. They also have live music, the perfect complement to an outdoor meal.
Ouzo Beach
Ouzo Beach overlooking the harbor. This beautifully-designed bar is a fantastic place to drink and dine for National Eat Outside day. Sip on something summery like an "Olympian's Delight," made with rum, mastiha, coconut, strawberry, and lime.
Other Outdoor Dining Options in Baltimore
Hampden Yards
Head to Hampden Yards, an outdoor beer garden in Hampden. They have rotating taps, so you can try something new every visit. Plus, they have food, board games, foosball, and fun activities to keep everyone entertained.
Mainfels Biergarten
Maienfels Biergarten downtown is the perfect outdoor place to meet up for some after-work drinks. This outdoor beer garden has plenty of beer options, but they also have some fun traditional bites, like pretzels, bratwurst, and sauerkraut.
Drift Bar
National Eat Outside Day is a great opportunity to try out one of Baltimore's newer spots. Drift Bar, Canton's new floating cocktail bar, has a superb selection of cocktails.
Enjoy Your Meal!
No matter where you choose to dine, we hope you get to enjoy a delicious meal outdoors with loved ones this month. If you check out any of these restaurants or have a favorite spot we missed, let us know with a tag on socials @101CrossStreet.