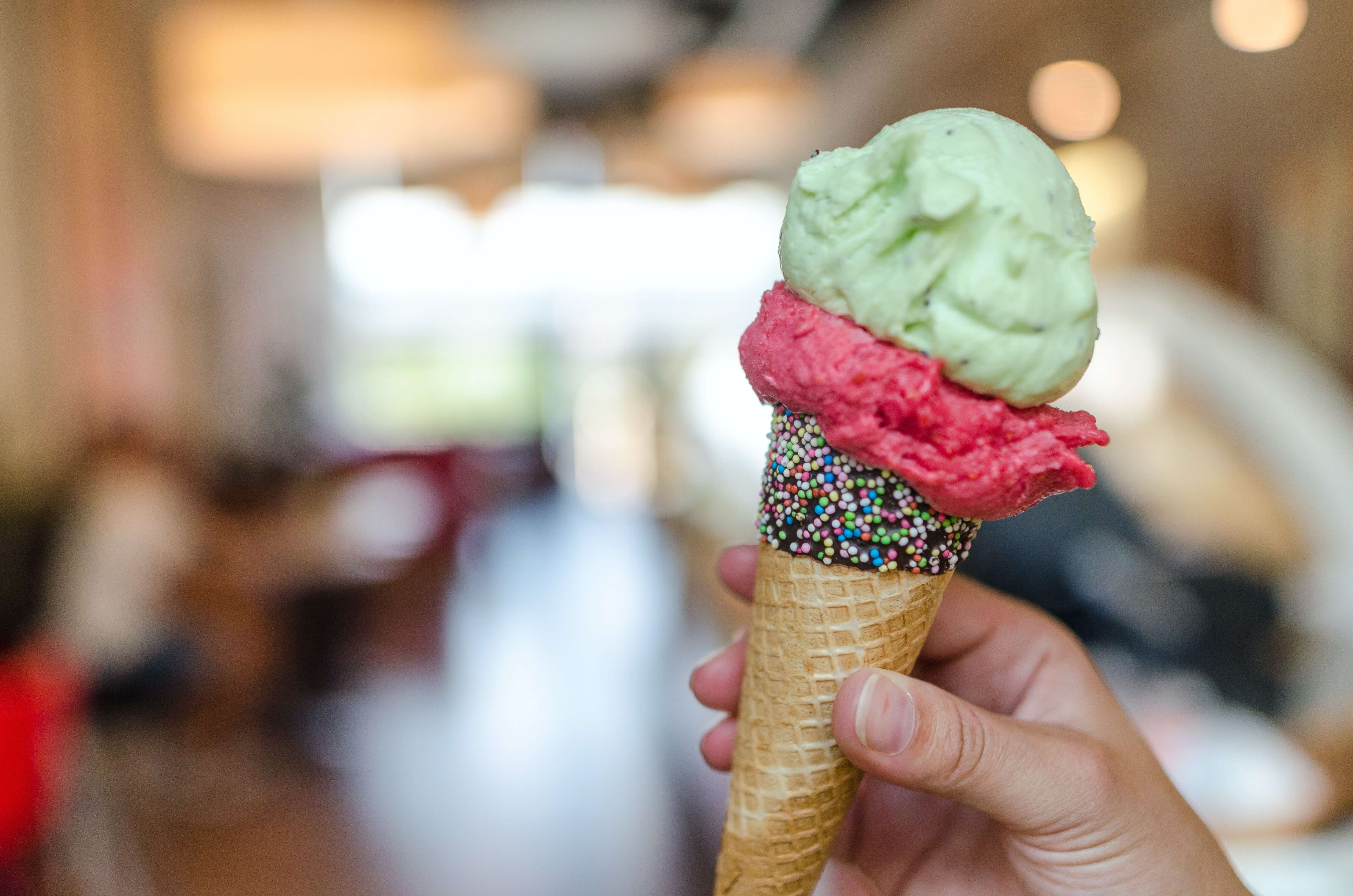 Warm weather, harbor views, and O's games…who doesn't love summertime in Charm City? The summer solstice is almost here to mark the official start of summer.
To help you plan the best Baltimore summer ever, we've gathered a list of some fun summer activities and events. From rooftop drinks to poolside skyline views, there's something for everyone.
Let It Snowball
Don't forget to have one (or a few) of Baltimore's quintessential summer treat, the snowball. If you're not familiar with them, snowballs are similar to a snow cone, but with finer shaved ice. They usually have marshmallow topping, too. Try one from Quality Snowballs in Hampden or Crushed Velvet in Federal Hill.
Don't Scream, Have Ice Cream
You can't go wrong with a classic ice cream, either. Baltimore is home to some incredible scoop shops, like The Charmery in Hampden. They have some nostalgic flavors that are perfect for summer, such as Sunday Morning Cartoon, featuring a Frosted Flakes-inspired base and cereal marshmallow. Another top-tier spot is Bmore Licks, with locations in Federal Hill and Canton. Be sure to try the Cookie Monster for a fun-filled summer treat!
Get a Little Crabby
Want another Baltimore food favorite that's perfect for summer? Make sure to get steamed crabs. There's nothing like a refreshing seafood dinner after a long day in the sun. LP Steamers in Locust Point has delicious crab dishes, and a beautiful rooftop deck if you're hoping for a sunset view. Captain James is another excellent option. Their Crab Deck is open until September, serving up all-you-can-eat crabs and more.
Cheers to Summer
Grab your friends or coworkers for an outdoor happy hour. There are lots of great bars and restaurants with outdoor seating in the city. Try a margarita from Bayside Cantina in Canton––and don't miss the nachos or crab dip. Little Havana in Federal Hill has all the classics, plus lots of fun mocktails too, including Sober Tom, made with lemon sage yerba mate, rosemary and citrus. For extra summer vibes, visit Ouzo Beach in Harbor East for an unforgettable waterfront experience.
Take a Dip
Before feasting on crab dip, go for a dip in the pool! The Four Seasons in Harbor East has a luxurious pool complete with reservable cabanas and a bar & grill. The Pendry in Fells Point is also home to a beautiful pool and poolside bar. If you're planning to be a poolside regular, consider a membership from Swim Club in Canton.
Give Back With a Gala
Ring in the summer solstice with a night at the Science Center. Their annual Solstice fundraiser gala includes live music, signature drinks (including test tube shooters!) and other fun festivities. The best part is that all proceeds help support free museum admission for Maryland students.
A Sporty Summer
Stay active and enjoy time outdoors with a round of your favorite game. Over in Canton, The Park has beach volleyball and pickleball courts. Or, head to Federal Hill for a volleyball game at Rash Field. Prefer to be a spectator? Go to an Orioles game at Camden Yards.
Have a Great Summer
Summer is better with you, 101 Cross Street residents. We're looking forward to the next few months of sunshine and fun. If you try any of these activities or go to a cool summer event, be sure to let us know on social media.