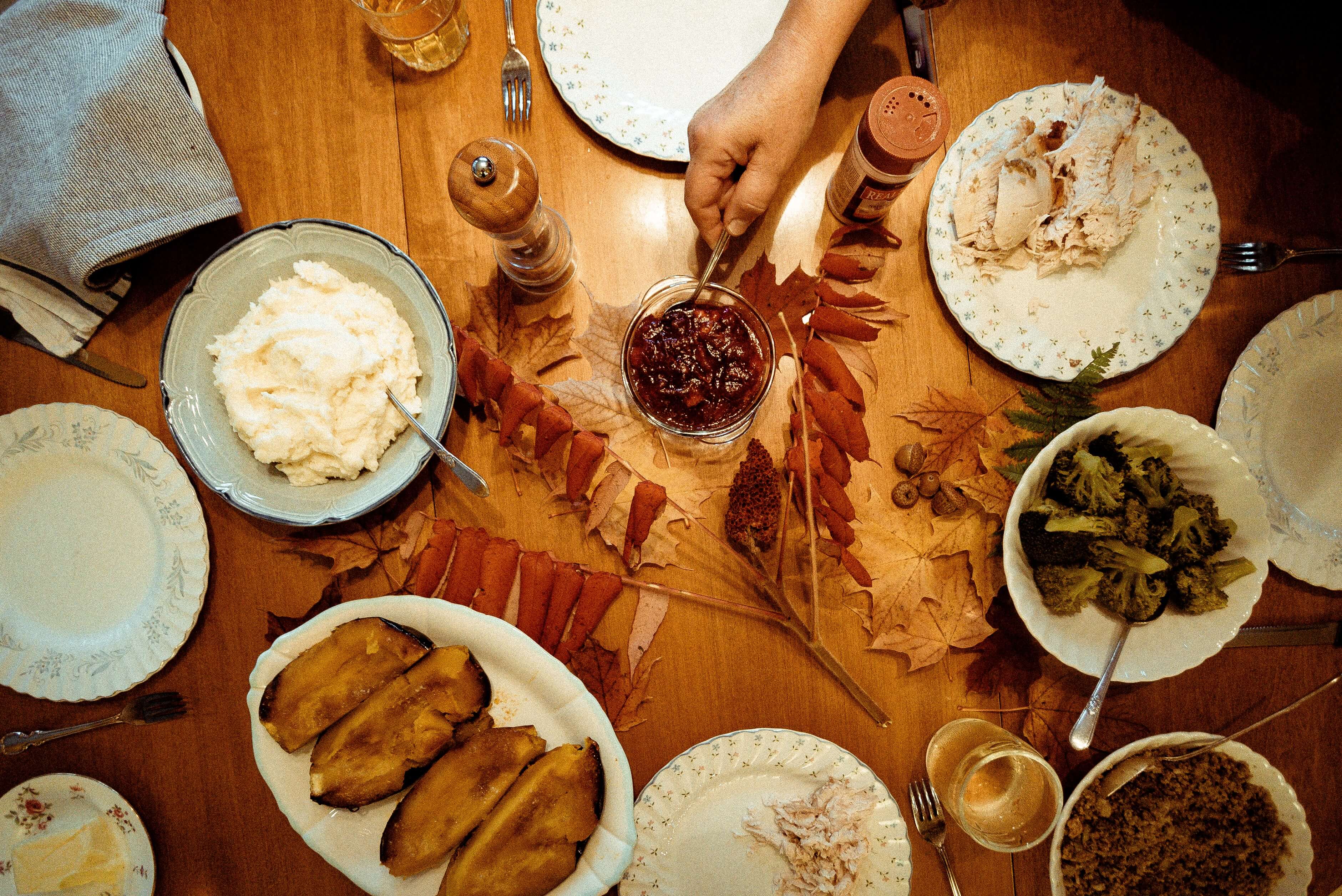 Will you be hosting a Friendsgiving or Thanksgiving dinner at your 101 Cross Street apartment home this year? It's the perfect way to enjoy quality time––and a great meal––with friends before the hustle and bustle of the holiday season.
Skip The Stress: Try Take Out
If you're overwhelmed by the ordeal of preparing a large holiday meal, don't worry. Hosting doesn't have to mean spending the whole day in the kitchen. Lots of local restaurants are offering special Thanksgiving packages for takeout and delivery. Let one of these local favorites prepare your Friendsgiving or Thanksgiving meal:
The Capital Grille
For a traditional holiday spread, look into The Capital Grille's menu. This popular downtown steakhouse is serving mouth-watering favorites like brioche stuffing, cranberry-pear chutney, and French green beans for Thanksgiving orders.
Order deadline: There is no deadline to order for pick up on Nov. 23 or the morning of Thanksgiving.
Sally O's
This funky Highlandtown spot offers classic Thanksgiving sides with special Sally O's flair, including Velveeta-style shells and cheese, mashed Yukon gold potatoes, braised collard greens, cornbread stuffing, and creamed spinach. We recommend ordering a pie (or two!). Choose from pumpkin with brown sugar whip, pecan, and apple cobbler.
Order deadline: Order online before Nov. 21 for pickup after 5 p.m. on Nov. 23.
Twist Fells Point
Mediterranean menu items from Twist Fells Point make the perfect Friendsgiving dishes. Their holiday carryout menu serves four and includes sweet potato casserole with marshmallows, homestyle green beans, and cornbread stuffing.
Order deadline: Just place your order a few days before your desired pickup date.
Eddie's of Roland Park
Known for its "Holiday in a Box" family feasts, Eddie's of Roland Park is an excellent option for Friendsgiving orders. Create your own ideal package and select from traditional hand-carved or whole turkey dinners. Or, try the "Turkey Dinner Nouveau" that offers a fresh spin on the classics like apple sausage stuffing and truffled mushroom-thyme gravy. Best of all, proceeds from each order will be donated to the Maryland Food Bank, so your Thanksgiving celebration can give back.
Order deadline: Order with at least 72 hours' notice for pickup or delivery.
Atwater's
This Charm City fixture has four locations across Baltimore, so you can set pickup at whichever destination is most convenient for you. This year, Atwater's has a wide range of options for your dinner spread, from fully-prepared turkeys to individual sides like apple and pecan-laden Brussels sprouts and sausage and cornbread stuffing. Or, stock up on artisanal jams and cheeses to design a beautiful Friendsgiving charcuterie board.
Order deadline: Order by Nov. 20 at 6 p.m. for in-store pickup.
Bin 604 Wine + Spirits
Treat your guests to drinks from Bin 604 Wine + Spirits in Harbor East. They'll be open for a few hours on Thanksgiving Day, so you can swing by anytime. Check out their special holiday offerings, including a "Turkey Pack" and "Funky Turkey Pack," each with six wine bottles hand-picked to suit holiday flavors.
Order deadline: N/A. Open 10am-2pm on Thanksgiving Day.
How to Host the Perfect Friendsgiving or Thanksgiving
The more food, the better.
If you want to show off your culinary talents, but don't want to cook a full meal, you can always prepare a few appetizers or hor d'oeuvres. Shop for your favorite ingredients at Giant, our neighborhood's newest grocery store. The store is opening this Friday, just in time to stock up on Friendsgiving essentials. The first 500 customers to arrive after they open at 5am will even receive a free turkey and pie!
Curate the vibes.
To really impress your guests, decorate your apartment home for the big feast. It doesn't have to be anything too complicated; a few festive touches can go a long way. For example, try adding a centerpiece or placeholder decorations to the table. You can create the tablescape of your dreams with decor from Best Day Ever, a boutique gift shop in Canton Square.
Just enjoy yourself!
The most important tip? Don't let hosting stress you out too much. Whether it's Thanksgiving or Friendsgiving, just focus on having a nice dinner with loved ones. These past few years have been hard on everyone, so go easy on yourself.
Happy Thanksgiving
To everyone in our 101 Cross Street family, happy Thanksgiving. We're so grateful for our amazing residents, team members, and neighborhood. We hope you have a wonderful holiday season! Stay tuned for more holiday updates on our blog.