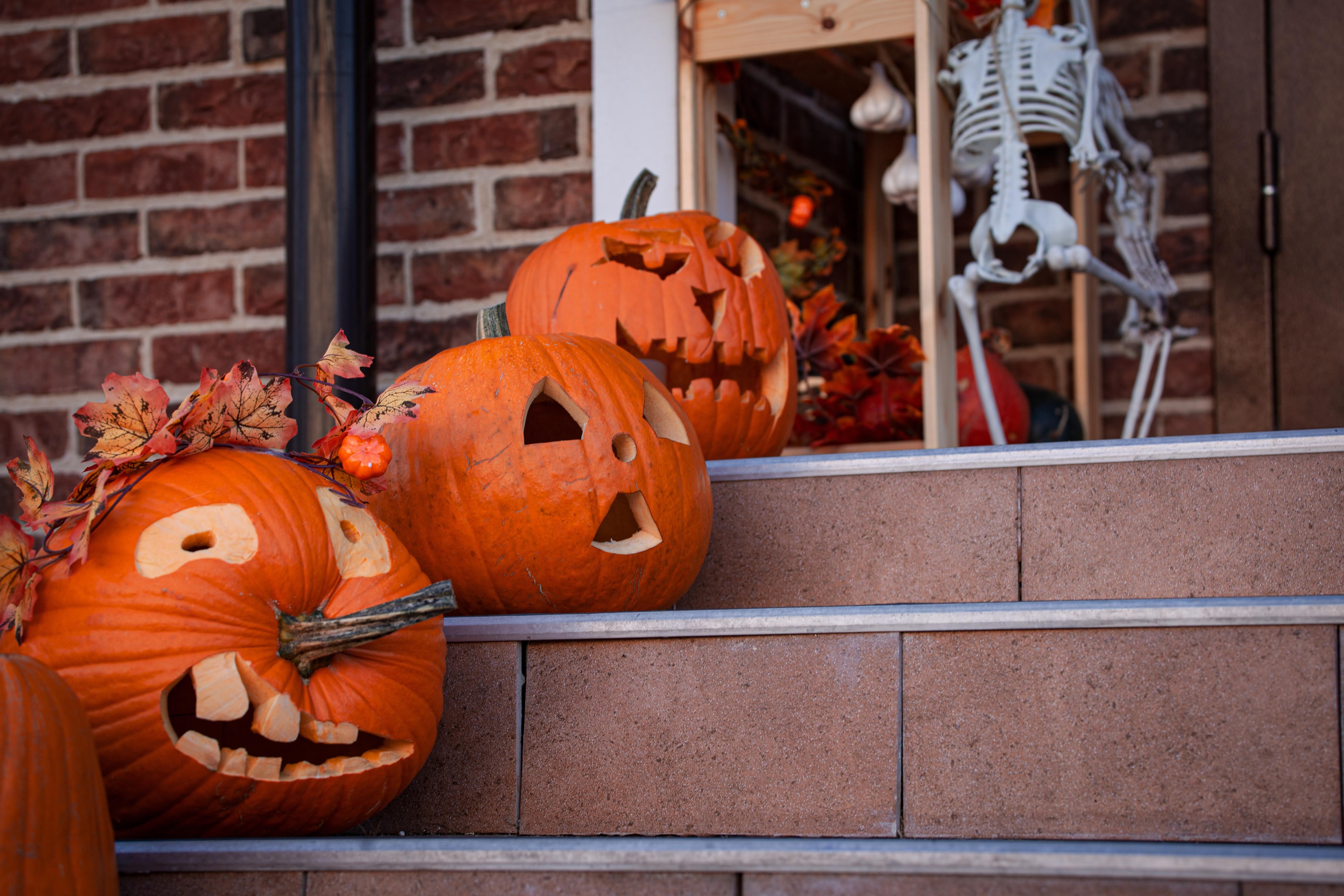 Oh my gourd-ness, Halloween is almost here! While our contemporary celebrations are all about costumes and candy, Halloween was first an ancient Celtic religious observance called Samhain. This day, eventually renamed All Saints' Day, was celebrated on November 1st. The day before––October 31st––was called All Hallows Eve, which morphed into the name we recognize today.
Halloween Haunts in Baltimore
To help you plan the best spooky season ever, we've rounded up some great events and parties happening in Charm City.
Parties & Parades
Don't miss the Great Halloween Lantern Parade & Festival at Patterson Park on Saturday, October 22nd, starting at 4pm for some festival Halloween vibes. The following weekend on October 29th, stop by Riverside Park for the SOBO Halloween Bash. Check out carnival games, a costume parade, and a fall market featuring local vendors.
If you want to rave the night away, Power Plant's Halloween Rally: Glow Edition on October 27th is the place to be. You can also get your boo-gie on at The Maryland Science Center's one-of-a-kind Halloween event on October 29th at 7pm. This night at the museum features DJ sets, tribute bands, and even a rooftop dance party. Or, head to Ottobar that night for a Halloween Drag Show & Dance Party to remember.
Drinking & Dining
It's time to eat, drink and be scary! Grab your ghouls for Drag Brunch at The Point on October 21st. Enjoy $25 bottomless drinks and a great show by Robyn Yamen. Don't forget to reserve your seat in advance as tickets are limited. Robyn is also hosting Drag Bingo at the Ministry of Brewing on October 20th. Proceeds will benefit the Trevor Project, so you can party to support a great cause.
On the Saturday before Halloween, join the Baltimore Halloween Crawl on a trek through 10+ local bars. Your ticket includes access to drink specials, a souvenir spooky mug, and a raffle entry. Then, recover with Sunday Funday Halloween Costume Brunch at 11am the next morning. The amazing menu features mouth-watering dishes, like savory Dutch baby pancakes with smoked salmon & creme fraiche, cheesecake-stuffed pumpkin bread, and warm apple cider.
More Halloween Fun
There are plenty of other ways to join the spooktacular Halloween fun. Museum enthusiasts can visit the ​​American Visionary Art Museum on October 27th for free museum admission and a Halloween celebration. Biking enthusiasts can join Baltimore Bike Party's Halloween ride on October 28th, including a ride through the city that culminates in an afterparty at Monument City Brewing.
Do you go all in on your Halloween costume? Don't miss a chance to show it off at a costume party! Check out the Spooky Costume Contest Party at Bondhouse Fells Point on October 29th. Pet parents will also love The Choptank's Costume Paw-ty on the same day, featuring a photo booth and a special dog menu.
Happy Halloween!
We hope your October is full of all treats and no tricks. We'd love to see your costume creations and festive apartment decor, so tag us on Instagram at @101CrossStreet.