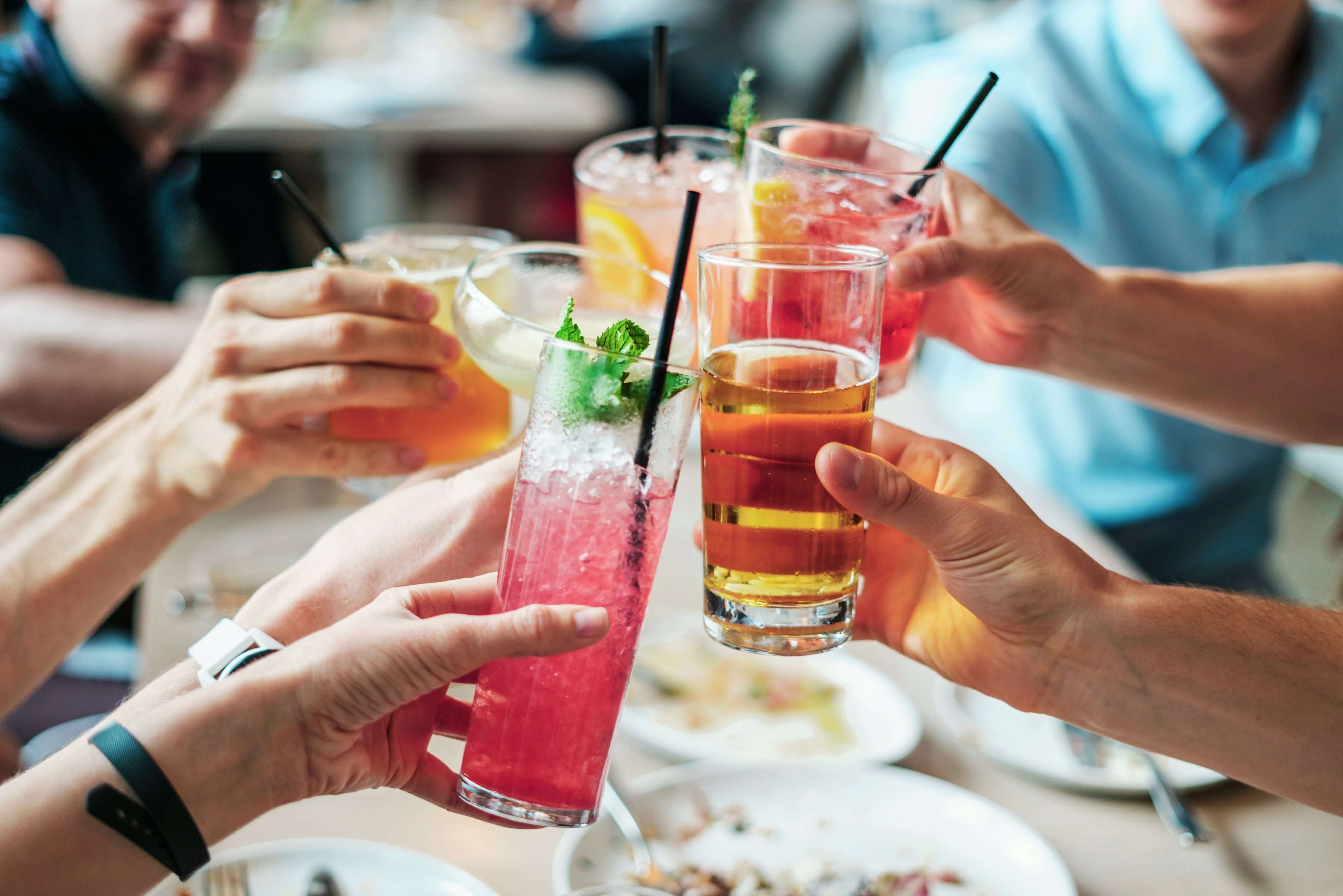 Are you among the millions of people trying Dry January this year? This annual trend challenges participants to cut out alcohol for the duration of the month. It's a nice way to be conscious of your alcohol intake and reset after a holiday season full of libations.
However, just because you're doing Dry January doesn't mean you can't go out! Enter the mocktail: fun specialty drinks made without alcohol. They're more popular than ever before. Now, bars and restaurants are getting super creative with their mocktail recipes. Even if you're not participating in Dry January, it's fun to try a mocktail once and a while.
Great Mocktails to Try in Baltimore
Lots of Baltimore establishments are offering spirit-free cocktails this January and beyond. Here are some of our favorites:
Dutch Courage
You don't need alcohol to feel a little Dutch courage here at this popular bar located in Remington. Dutch Courage offers 4 specialty spirit-free drinks and a few non-alcoholic beers and wines. Among them include the "N.A. Grongi", an alcohol-free twist on the Negroni, and the "Free Bird", made with lyre cane spirit, Aperitif Rosso, New Orleans bitters, lime, and smoked pineapple.
The Point
Over in Fells Point, The Point is serving tasty mocktails of their own, including a "Mock-jito" and a "Spicy Mocktail Mule" made with Spice 94, jalapeño syrup, and lime ginger beer. You can also try non-alcoholic Speedlip spirits here, available in 3 unique flavors.
Duck Duck Goose
Duck Duck Goose in Fells Point is known for their brasserie-inspired menu featuring local ingredients and unique combinations. Their zero-proof cocktails are no exception. Try the "Matcha Moi" with matcha, agave, lemon, tonic, and egg white, or the "Mandarine Du Sud" with seedlip citrus, tangerine, lime, pistachio, and egg whites.
Wicked Sisters
Located in Hampden, Wicked Sisters is another popular destination for Instagram-worthy food and beverages, especially around brunch time. Try a refreshing Cucumber Mule or a local favorite, "Hampden Punch," in apple, cranberry, ginger, or lime.
Food Market
Another Hampden spot, Food Market, has multiple spirit-free drink options on both their brunch and dinner menus. During dinner, you can try a "Grapefruit & Thyme" virgin cocktail or other non-alcoholic favorites, like kombucha. At brunch, try their "Gucci Lemonade," made with blueberry, mint, lemongrass, and yummy house-made lemonade.
Verde
Over in Canton, Verde has two spirit-free drink options to pair with their tasty pizzas. You can try "Citrus & Lace," made with basil-ginger syrup, lemon, and club soda, or "Savannah Unknown," featuring peach nectar, lemon, and housemade grenadine.
NiHao
Head a few blocks down to visit another Canton favorite: NiHao. This restaurant is chosen by Baltimore locals for its delicious contemporary Chinese food. They have 2 spirit-free cocktails, each featuring Bare zero-proof spirits. Try "Convinced a King" with Bare bourbon or "Shaken, Not Slurred" with Bare gin.
Gunther
Our last (but certainly not least) recommendation is Gunther in Brewer's Hill. They have 3 excellent zero-proof cocktails, each with house-made ingredients. "The Official Red Ryder" has house-made cranberry spiced shrub, while the "Soul Temple" includes blood orange saffron bitters. The "Rose of Althea" is made with house-made hibiscus shrub. You can't go wrong!
Ready to Try Dry?
No matter how you choose to drink this January, we hope you have a wonderful start to the New Year!